Somehow we've not gotten to Father's Day! While the past three months have been the longest of my life, I also feel like we've managed to skip March, April, and May, and most of the big events that went with those months. It didn't help that my two girls had birthdays on Easter AND Mother's Day. So days that were already a little less celebrated due to the confines of our home (but lots of Zooming) were also shared with other days. But, here we are. Knee-deep in JUNE! And, it's time to celebrate Dad! My husband has been my rock throughout this entire pandemic, and has really kept a calm, even, positive tone in our household through job loss, a move, his mother's time in a nursing home with coronavirus, his wife's daily mental breakdowns and aggressive hand sanitizing. He's a good egg, and he deserves a present. Here are ten gift ideas for the dads in your life!
1) AirPods Pro-
Because he got them for me for Mother's Day, so I'm pretty sure he was trying to tell me something. Plus, what parent doesn't want noise-canceling everything?! AirPods Pro, $249.00.
2) World Coffee Tour Box-
My husband is a coffee geek! If yours is too, or just has kids so needs a cup of the strong stuff, treat him to this coffee sampler. Educational and delicious! Bean Box World Coffee Tour Box, $89.00.
3) Bocce Ball Set-
'Tis the season! Kick off summer and continue backyard social distancing with some new outdoor games. I grew up with bocce, so to see so many new bocce ball sets on the market makes me SO excited. Bocce Ball Set, $149.95.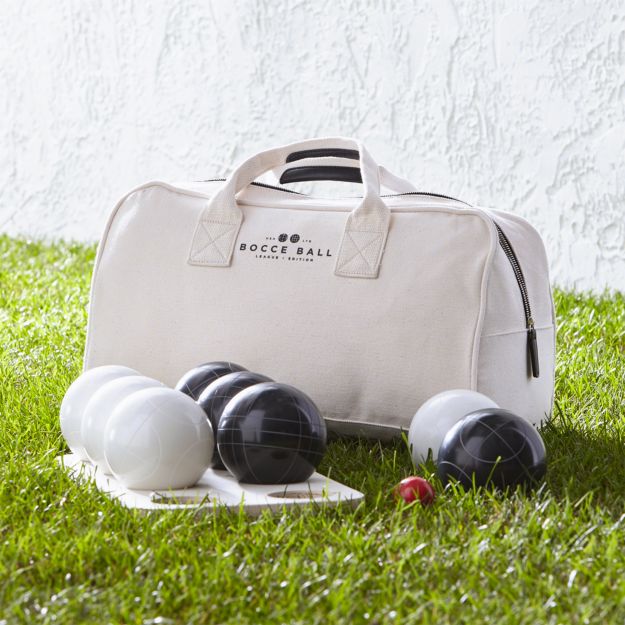 4) Beef Jerky-
My husband is a meat guy, like men often are. And, he LOVES beef jerky. I've done the novelty jerky gift, like his Valentine's Day beef jerky "Broquet," but here is just some classic, quality jerky. Support a small business and purchase something that tastes great! Beef Jerky with Cloth Bag, $52.00.
5) Philips Smoke-Less Infrared Indoor Grill-
A lot of guys enjoy grilling, but they may not enjoy it in the pouring rain or in the dead of winter. An indoor grill solves that problem, but still provides high-quality results! This item is actually my FAVORITE kitchen gadget out of the many I own. It might be his, too! Philips Smoke-Less Infrared Indoor Grill, $279.95.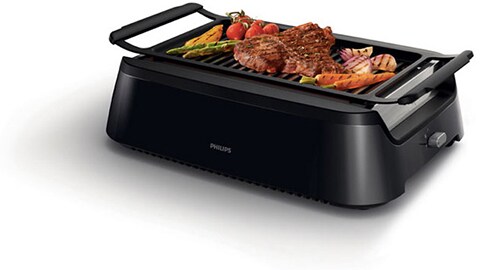 6) Kings County Aged Whiskey Gift Set-
If the dad in your life likes a nice shot of whiskey (or two because it's a pandemic, after all) then treat him to this gift set trio! Kings County Aged Whiskey Gift Set, $87.99.
7) Mini Melanie "Happy Father's Day" Cookie Tin-
Here are sweet treats that offer something for everyone! Blondies, salted caramel brownies, and assorted cookies that all dads will enjoy! Mini Melanie "Happy Father's Day" Cookie Tin, $50.00.
8) Bombas-
Dads love socks, and they definitely love Bombas. The only socks my husband will wear also happen to be the most charitable. Support important causes, and give a stylish, comfortable gift at the same time! Bombas, starting at $12.00.
9) Digital Stretch Session-
One of the nicest ways to end a long day is with one of Stretch Relief's Digital Stretch Sessions! Treat the dad in your life to a little self-care that can be done anytime and from the comfort of his living room! Digital Stretch Session, $39.00.
10) Gola Sneakers-
Surprise him with a new summer sneaker. This British classic sport sneaker is a US favorite this year! Gola Equipe White/Vintage Blue Trainer, $80.00.
And, there you have it! Ten ideas to show the dad or dads in your life some love! Hopefully these ideas help you, or at least help your wheels start turning! Comment below with your favorites! Happy Father's Day!