What a weird year. I keep reminding myself that my family is safe and healthy, but the holidays are giving me a bit of FOMO. I'm trying my best to make the best of all that we do have, and with that, here is a list of ways to safely shop, but still feel festive in 2020. I may be having a small outdoor Thanksgiving, and Christmas with my family over Zoom, but I will still be shopping, wrapping, and decorating with abandon! If you're not hitting the malls either, check out this list below for some great community ways to shop small and local and spread some holiday cheer!! (And make sure you get to the end where Santa makes an appearance!!)
1. Grand Central Virtual Holiday Fair
New York City's famed gift fair is going virtual! Over 60 retailers will be coming together under one website to bring you an amazing selection of artisan clothing, crafts, food, and more! Sign up for updates on the 2020 Grand Central Virtual Holiday Fair here, and look out for one of my favorite childrenswear companies, Simply Chickie! They offer this amazing onesie above! Market opens November 16th.
2. Porter Flea for Modern Handmade Goods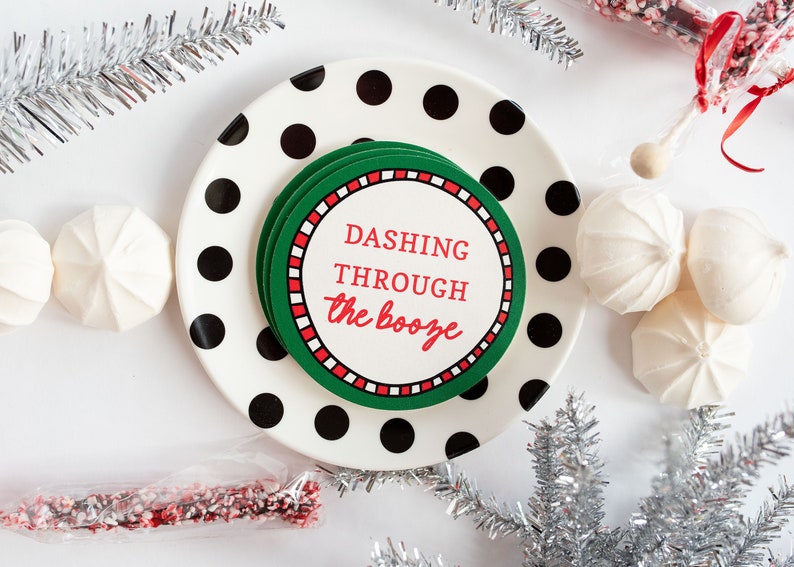 A Nashville favorite will be hosting a virtual two-day marketplace! On December 5th and 6th, checkout the Porter in Place Holiday! Sign up here for updated info.
3. The Christkindlmarket
From November 1st-December 31st, Chicago's Christkindlmarket is going virtual! This German-inspired market is a destination for holiday treats, German favorites, and Christmas goodies!
4. Sip Shop Eat
Small business brands have come together for a fun and festive virtual pop-up! This is also a great way to support POC and/or women-owned businesses! Check out the Sip Shop Eat daily virtual offerings and their curated holiday round up here!
5. IG and FB Lives for Social Media Fun!
And, if you need a little holiday boost, keep an eye out for some holiday fun on your social media platforms! Influencers like @johnettalafond host Instagram lives (hers is on November 27th, details above) full of prizes, gifts, and giveaways! Also, @SoLoCraftFair makes London's craft market feel closer than ever with their 12 Virtual Night Markets of Christmas! Give them a follow and remember the time difference!
6. Liberty London
And, not quite a virtual market, but talking London above reminded me of my favorite Christmas tradition when I lived across the pond. Visiting the Christmas floor of Liberty London was the most magical adventure. Shop all the Liberty London holiday goodies here.
7. Shop Tiny with SF Etsy Makers
Back to the US, on the other side of the country, San Francisco has a three-day virtual event called The Etsy Market, hosted by Shop Tiny with SF Etsy Makers. Another way to shop small and support some businesses that have been hit hard during this tough year.
8. Got Craft Canada
Let's go up to Canada now! See, a virtual world isn't all bad! We get to explore areas we may not otherwise have the chance to! With flat rate shipping to the US, the Got Craft Virtual Market has over 60 makers and small shops across Canada coming together for one virtual experience. Check it out here and get ready to shop from November 25th-December 6th.
9. Virtual Santa Visit
Okay, these last two are not shopping experiences, but virtual, so had to include! Holiday shopping usually includes a visit to Santa, and thanks to technology, you can still visit the big guy this year! Now, I have yet to participate in this experience I booked for December, and cannot speak to its legitimacy whatsoever, but needed to share! We will be seeing Santa from our living room thanks to Jingle Ring! Experiences starting at $24.95.
10. Virtual Santa Pictures
Again, another experience I can't vouch for just yet, but I'm going all in with this year's virtual Christmas and getting pictures with Santa checked off my list thanks to PictureMeSanta! For $29.99 you'll have a silly keepsake to help close out a crazy year.
So, there you have it! Ten virtual markets and experiences to keep the holiday season alive! But, before anything, Thanksgiving is up, so don't forget the Macy's Thanksgiving Day Parade which will be more virtual than ever this year! Stay safe all!